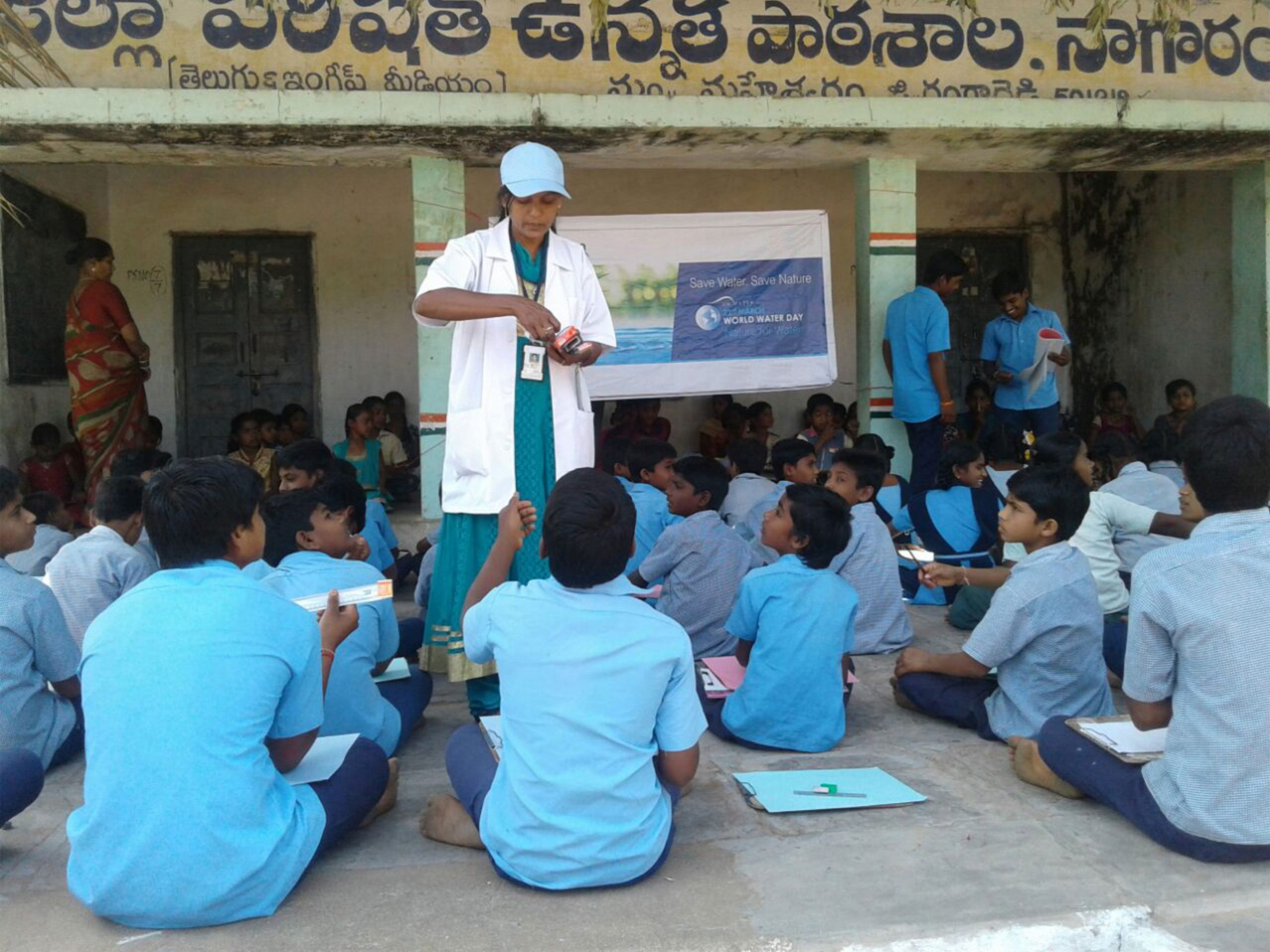 While access to clean water, Sanitation & Hygiene facilities is paramount, there is a need to focus on influencing behaviour and attitudes related to WASH. Jaldhaara spearheads carefully customized community awareness and education programs that approach the audience from all angles and gives them access to the information they need to live healthier lifestyles.
WASH programs for Communities
Innovative and measurable programs that provide entire communities with WASH awareness. Programs are sensitively charted, based on the demographics, health indicators and socio-economic traits of each community. Jaldhaara also considers the specific daily challenges that each community faces. We utilize our affiliations with respected local institutions, folk groups, and influential individuals to lend credibility to our message.
WASH for Women
Women are at the centre of our WASH education programs, both as participants and educators. Women are the most impacted by lack of sanitation and hygiene facilities or awareness. As they are catalysts of change in every society—a change in their attitude and behaviour results in a transformation across the community. We focus on women's security and safety through improved access to WASH, menstrual health and hygiene and the health of infants, mothers and young girls. Women become advocates of change in Jaldhaara WASH programs, creating sisterhoods that evolve around their common aspirations.
WASH for Schools
WASH in Schools is a first step towards ensuring a healthy physical learning environment, eliminating malnutrition and promoting better health. WASH has the greatest impact in ensuring better school attendance and reducing drop-out rates, especially among girls. Students act as WASH Ambassadors/Agents of change in their communities. Children are generally more receptive to new ideas and can easily change their behaviour. They also take pride in promoting improved practices within their families. WASH in Schools fosters social inclusion and individual self-respect by offering an alternative to stigma and marginalization.
Beyond awareness education, Jaldhaara has entered into key partnerships to sustainably install and maintain smart bio-toilets to impact sanitation and hygiene in the areas identified as most challenged.