Jaldhaara Foundation implements Community Awareness Programmes, which generate awareness among the communities at large on various social issues and concerns.
The most valuable time we spend is that interacting with villagers, seeing first-hand the daily challenges they face, the potential that exists for change and the impact that we can make to improve the health of the community. Our key focus is to create awareness on Water, Sanitation and Hygiene (WASH) within the communities and schools.
Special School Events
On various days like World Water Day, World Toilet Day, Global Handwashing day, and World Environment Day, Jaldhaara Foundation conducts special WASH awareness sessions for schools where children participate to spread the importance of Water and Sanitation.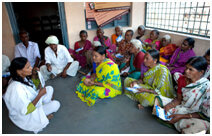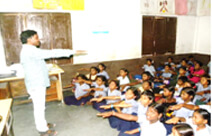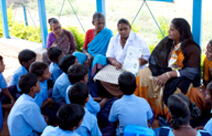 WASH Awareness through Local folk (Kalajatha) Programme Medical Camps and Counselling Sessions on WASH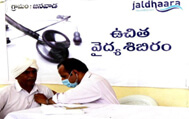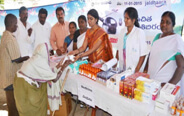 Less than Rs 3.5 per child per day