2020
Water Digest award
(sponsored by UNESCO and Ministry of Jal Shakti)
for JF's activities in drinking water space.
2019
United Nation Global Compact Network India
(UN GCNI)
3rd Innovative Practices Awards, one of the top 10 case studies and for its contribution in achieving THE SDGs.
2018
Indian Chamber of Commerce (ICC) Social Impact Awards,
for implementing successful drinking water WASH programs under medium project.
2017
Unilever Global Devlopment Award 2017
For achieving more than one United Nations Sustainable Development Goals (SDGs)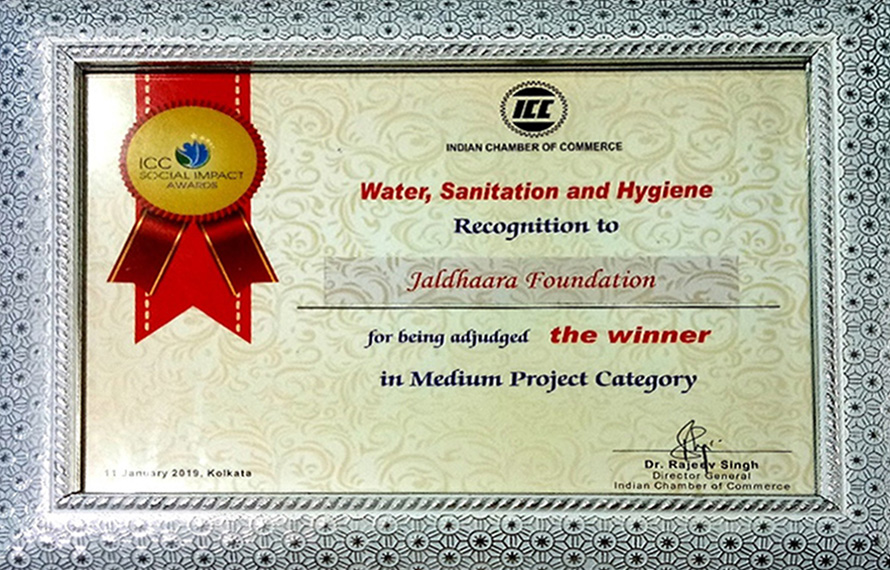 ---
---